LET+
Learn English today has opened up to 3 more languages, which means that from now on you can also learn Spanish, German or French with LET +.
Learn More
Decide
Take the first step to improve your English with us. Get a full assessment of your level and receive a personalized course to improve your English.
What we offer
Learning English Today Ltd offers personalized English lessons to individuals and high quality tailored lessons for companies around the world.
SEE OUR SERVICES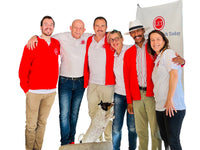 Grow and Achieve
We help you improve your English level and build a specific vocabulary for your sector in order to achieve your personal and professional goals. Boost your career through your language skills and get promoted!
Expand your company
of your company and internationalize your services.
Get a study plan for your sector.
Learn More
Student reviews
Learning English Today provides very interesting courses, my teacher is active and enthusiastic. He was able to point out and reveal my weaknesses which have been helpful to brush up my English.

Ludovic Bodier, Paris, France
Cela fait environ 3 mois que je suis des cours chez LET et je peux dire que mon niveau a évolué grâce au Professionnalisme de LET. Je suis plus à l'aise pour m'exprimer en anglais et ça fait du bien. Le professeur est super, patient, à l'écoute et toujours là, pour nous motiver. Vraiment, je recommande à 100% et je regrette de ne pas l'avoir connu plus tôt. L'avantage, c'est d'être libre géographiquement et s'adapte aux petits budgets. Merci encore LET !

Fayrouz Noureddine, Paris, France
Wow, I have learned so much with the online service. LET is offering a great product and provide very reliable service at very small price. The perfect cocktail to want to learn more, Highly recommended... Thank you !!

Elodie Morrison, London, UK
Learning English Today, c'est vraiment Top. Ils sont ouvert au changement d'horaire et Michael adapte bien les cours selon les besoins. Je Conseil a 100%. Merci!

Sai Gherid, Evian-les-Bains, France
Tengo una gran duda sobre la calidad de las clases en linea, el sonido y el video, pero después de intentarlo... Estoy muy satisfecho!Gracias poe el excelente experiencia! Recomiendo encarecidamente!

Javier Lopez, Valencia, Spain
Learning English Today has everything I couldn't find anywhere else, flexibility, reliability and affordability for me and my family. Very happy !!

Alissia Rodriguez, Madrid, Spain
Professores maravilhosos e realmente comprometidos em ensinar Inglês. Com um preço acessível, tem ajudado à mim e meu esposo de forma objetiva. Estamos muito satisfeitos com os resultados. Obrigada à equipe !!

Diana Adilson , London , UK
Con LET he mejorado notablemente mi ingles en tan solo unas semanas, con horario flexible y classes muy divertidas. Unos cracks!

Jesus Daniel Vivas, Malaga, Spain
Since I started with the classes my understanding and fluency with English have improved significantly, the friendliness and professionalism of the team of teachers is unbeatable, I will no doubt continue with my classes, thanks you very much!!

Maricruz Medina, Marbella, Spain